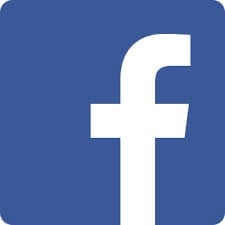 Facebook marketing has worked well for some businesses and disappointed others. The site disappointed other businesses that tried to use this social media site to increase their sales without good Facebook marketing ideas. So, before you start a marketing plan for your products or services on Facebook, you must consider a few things.
There are factors you need to consider when creating your marketing plan. Factors you need to keep in mind when preparing your marketing strategy includes what your plan hope to achieve like brand building. It should also include plan to answer or solve client's problems and inquiries or increase sales. Creating a Facebook business page is free so even your competitor can take advantage of the site offer of exposure. In order to stand out, you may need to spend money on sponsored stories or promoted posts. Take note, how much should you spend depends on your marketing goal.
Furthermore, it is crucial you are aware of your fans schedule online or the time they are active on social media websites. Being aware can help you determine the best time to post information on your page. You should also figure out how often you should connect to your Facebook fans. Consistency is vital as you do not want to crowd your follower's news feeds while at the same time avoiding coming off as boring or inactive.
These things are just some of the factors you need to consider when you plan your marketing strategy.
Facebook Marketing Ideas
Here are some Facebook marketing ideas to promote your business and Facebook page.
Choose Your Cover Photo Wisely
Facebook is a good platform for small businesses because the site has features that will further help you get what you hope for in the marketing plan. A good example is your cover photo on Facebook, in case you didn't realize yet it serves as your free ad banner. When someone "likes" your page your cover photo will be displayed on the walls of that user's friends.
Post Quality Content
When you are posting content, it is crucial that your post is high quality so people will like or share your content. Many users's share or like content that they think is worth sharing and it gives your page exposure. Post that is good often goes viral, and when your post goes viral you get free publicity.
Encourage Communication with Customers
Facebook is a wonderful platform to interact with your clients and enhanced customer service. Many businesses admit that their Facebook page is more useful when it comes to customer service as users can easily post comments or feedback on their page.
Promote Your Facebook Business Page
You need to promote your Facebook page once created to gain maximum exposure. In fact, you should integrate your marketing ideas outside of the internet to Facebook to get more followers. For example, promote on Facebook your company event, newest products or promos.
The above are just some of the Facebook marketing ideas that you can incorporate to your overall marketing plan. These marketing ideas are great for small and large businesses.