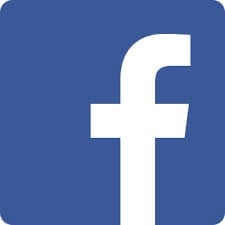 Are you looking to find a Facebook ad coupon? A lot of people especially those with self- hosted website are wondering about where to find Facebook advertising coupon. They are also wondering if they can get a free Facebook ad coupon. Well, the answer is yes, it is possible to get free ad coupon since these are given away from time to time to encourage companies to advertise.
Facebook ad coupon can help you reach your targeted people and save money on costly advertising budget. Ad coupons are a lifesaver for many companies who have a short budget and wanted to boost their Facebook page followers. So, it is not surprising that a lot of people wanted to get their hands on free ad coupon.
Before I discuss how to get a free ad coupon for Facebook, let's talk about first the limitations of coupons. Coupons provide you with free advertising on Facebook this is a fact, and if you have several coupons, you cannot use them. In fact, you can only use one on your account. So, there is no need to get lots of ad coupon for they will not allow you to spend $100 or more in one website.
Facebook will also not allow you to use coupons on your account when you are already advertising for a few weeks. So, before you start advertising use the coupons you have and not before or in the middle of your promotional campaign. Facebook ad coupons value range from $50 to $100.
Facebook Ad Coupon
There three ways to get Facebook ad coupon which you can use to get free advertising on the number one social media site.
Directly from Facebook
You can get free advertising coupon from Facebook if you like their FB page. The marketing team of Facebook usually gives free credit for first-time advertiser. But don't worry, when you like the marketing FB page, there is a chance that you can get ad coupon as they giveaway free credits to their fan.
Get Ad Coupon From Hosting Company
Hosting companies often their customers free advertising coupons for Adwords and Facebook. So, check with your hosting company maybe they are giving away ad coupons now that you are not aware of.
Resellers
There are resellers that sell Facebook ad coupon on sites like Fiverr and ebay. But be careful when buying coupon even if it's only $5, the common price of coupons for sale. There are resellers that sell expired or already used coupons.
These are just some of the main ways of getting free coupons for Facebook and even adwords. But out of the three, the first one is the legit way of getting free credits as they usually send coupon codes to all followers. But there is a catch, you need to spend a minimum amount required to avail of the discount.
However, if you are in a hurry and want instant Facebook ad coupon for your campaign, buying legit ad coupon on fiverr.com is a fast way. Keep in mind there are scammers online so be careful when buying ad coupons to avoid getting scammed.